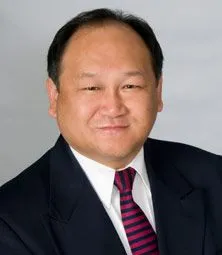 Dr. Stuart Yoon was born in Seoul, Korea. He and his family left in 1971. He grew up in Chicago and attended Mather High School. He went on to attend Andrews University in Berrien Springs, Michigan. He received a Master of Public Health degree from Loma Linda University and began to work for Riverside County, California as an Environmental Health Specialist and later as an Epidemiologist.
Dentistry was a change of career. Loma Linda University was where he did his dental training. Dr. Yoon was second in his graduating class in clinical points and received many awards when he graduated in 1998. Because of a love for teaching, Dr. Yoon held an Assistant Professor position at the Pediatric department, Loma Linda University School of Dentistry while also maintaining his own private dental practice.
Dr. Yoon is a member of the American Dental Association , North Carolina Dental Association , Christian Dental Society , and National Association of Seventh-day Adventist Dentists . Click on the links to visit their websites.
He and his family longed for clean air and mountains, so they moved to this area in September of 2005. The state of art dental office opened in late April of 2006. Dr. Yoon and his wife Joyce have four children and all are active in their local church and enjoys going on mission trips.